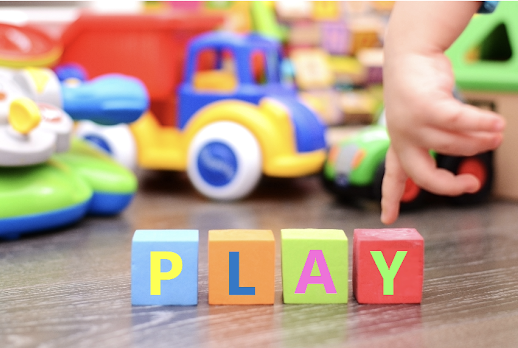 In Preschool, we focus on what can be learned during productive play. Through the phenomenon of play, children develop and learn as they participate in activities in every are of the classroom. Play affords children the ability to improve their language, social, physical, math, science, and thinking skills. Play allows children to use their creativity while developing their imagination, dexterity, physical, cognitive, and emotional strength. The development and enhancement of these skills promotes their self-esteem and healthy brain development. Fun and engaging themes are utilized to help the children learn about the world around them.
Through the year we focus on our 20 Big Goals. These include learning colors, shapes and counting, as well as building on pre-writing skills. We work on fine motor skills such as tracing, tearing, lacing and cutting. We are also learning to write our names and recognize our names.
Religion is an integral part of our day and is mixed into our daily lessons. We are learning the basic Catholic Prayers as well as introducing bible stories.